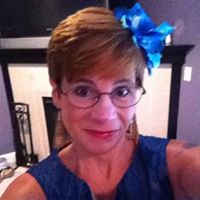 About Music of the Bay
Music of the Bay, located in Buzzards Bay, MA is a retail music store as well as a reputable school for music instruction. We believe we have the power to be our best and we possess the competence, commitment
and
confidence to perform at the highest level. We believe that playing music positively changes the lives of our customers and is our ultimate purpose. We believe that delivering a quality, focused, educationally sound music experience for our customers is imperative to our success.
Music of the Bay is a warm, friendly, inviting place to be. Our staff welcomes people from every walk of life to share in our love of music. Music of the Bay is much more than a music store. It is a member of the community.
Our sense of community rests on these three pillars:
1. Integrity: we are what we claim and appear to be.
2. Professionalism: we do what we say we are going to do.
3. Direct Human Connection: our actions are based on mutual caring.
Music of the Bay offers the following services: lessons, retail sales, repairs, rentals, consignment
The New "Music of the Bay"
By: Alanna Flanders, Grade 4
The new Music of the Bay is right across from the Bourne Police Station and is
bigger than the original one so…Come on down and learn some great music with
Mrs.Bowlin and many other teachers! Ms. Andrea can always help you at the front desk
and organize your paperwork for you.
You could play…guitar, bass guitar, piano, or percussion instruments, string,
woodwind instruments, or brass instruments, and much more! You could even take
voice lessons! I am sure you would love it if you tried it! Mrs.Bowlin always makes
learning how to play instruments and learning how to sing fun! In fact, my little sister
Avery thought she wouldn't like it, but she tried it, and now she is getting really good at
the piano!
Also, for the kids that are waiting, there is a little play area full of puzzles and
coloring books! In addition, there are refreshments, such as water, coffee, and hot
cocoa!
You can buy instruments there too! You can purchase your own instruments,
along with whatever you need with it, like a guitar pick, or a case for your instrument.
There are also piano books, A LOT of piano books! Hahahaha! Now, are you ready to
start your music adventure? Don't be scared, come on down to Music of the Bay!